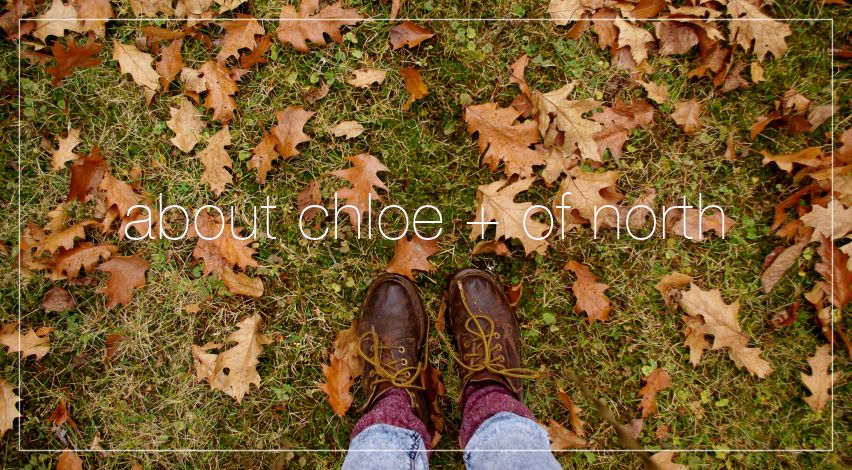 Hi and welcome! My name is Chloe, thanks for stopping by my little corner of the internet. I started Of North in February 2014 after growing out of Urban Tease, where I had blogged for more than 5 years. I decided to branch out of personal style blogging because I found myself with a need to explore new things – just as one naturally branches out into new fields as they grow older.
I'm a 20 year old living in Saint Paul, Minnesota with my three cats Peter, Gogo, and Little Girl, and my goldfish Vincent. I've been called a crazy woman for living with three cats despite being allergic to them but I just call it extra budgeting for tissues and eye drops. I enjoy spending my days off hanging out with them, watching silent films, bingeing on X-Files, baking cakes, dreaming of my next adventure, and playing dress up. I love traveling and exploring new places, trying new foods, and painting with watercolours.
I started blogging back in 2008 as a 15 year old wearing a uniform for school five days a week. I wanted to explore my personal style and I started Urban Tease as a way to track and explore its growth. I went through every trend possible before settling into what is now my own style. Over the five years of blogging as Urban Tease, I found myself drifting into a need to discuss even more topics on my blog. I talked about college (from which I graduated in December of 2013), feminism, books, politics, growing up, interning… But I found myself wanting to talk about even more. I wanted to blog about cooking, decorating, fitness, home DIYs, travel, people I love, things I love…I wanted to expand into more topics as I began navigating my way into adulthood. 2014 was the start of many exciting new things in my life and I wanted to create a new, more fitting space to talk about them – and so I created Of North.


What type of camera do you shoot with? Who takes your photos?
I shoot with a Pentax K200D. I bought it back in 2009 as I was getting serious about blogging and photography. I use the kit lens, a 50mm/1.7f lens, or a 28mm/2.8f lens (all Pentax, though the last two are manual glass & the kit lens is digital). Most of my photos are taken by myself with a tripod and self-timer, unless otherwise noted.
Is your hair naturally curly?
Yes, I generally embrace my hair's natural texture – which is curly and all over the place!
How tall are you?
I am 5' tall, perhaps 5'1" on a good day. I am extremely petite and generally wear an XS and kid's sized shoes!
What is your clothing consumption philosophy?
I try best as possible to consume only quality garments, often used. I worked at a shopping mall for more than three years and in that time became very sick of those big stores that specialize in fast fashion. If I buy a product new, I try to consider it very deeply before purchasing. Too often when I was younger, I'd buy cheap clothing and toss it out almost immediately after having it fall apart or just not fit well. My new belief is to consume less and to consume quality.
What is your job?
Right now I work full time as the fundraising director of a small political campaign, and work as a part time intern for a local non-profit that advocates for people with developmental disabilities. I majored in Communications Studies and enjoy anything in the vein of communications, development, marketing, and event planning. I'm currently searching for my dream career and waiting for the right thing to come along!
Are you religious?
Yes, I identify as a Christian and attend a Lutheran church, following their practices. To read more about my spiritual beliefs, please refer to a post at my first blog
here
.
What are your "Some Thoughts On..." posts about?
I write a series of posts often entitled "Some Thoughts On...", about various topics. I'm the type of person that needs to just talk and think in order to understand things, so I write these posts that tend to be a stream of consciousness. They are generally unedited, not fully formed thoughts. Jumping off points, if you will.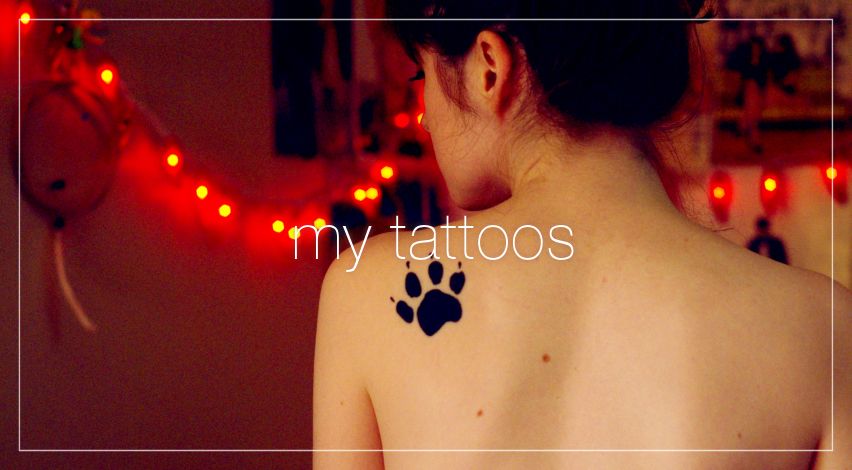 I have two tattoos, currently. My most prominent one is of Charlie Chaplin on my thigh – it was also my first tattoo, which I got in January 2012 at 7th Street Tattoo (I highly recommend Spencer!). I decided to commemorate Charlie Chaplin because of all that he represents. I watched my first Charlie Chaplin film – which I honestly cannot remember was The Kid or The Gold Rush – during a rough time in my life. Chaplin made me laugh and filled me with this unique sense of joy, but he also allowed me to laugh at my own pain. It was unlike any form of comedy which I'd ever encountered. With his movies, Chaplin made the entire world laugh at a time when there was so little to laugh about. He took topics like mental illness, poverty, the industrial era, and homelessness, and made political commentary on them while also letting people identify with the issues at hand – and laugh about them. He's brilliant and I couldn't think of a better guy to tattoo onto my thigh.
My second tattoo is of my dog's paw print, on my left shoulder blade. My first dog Moses, an adorable pug, passed away in March 2013 after a long battle with an autoimmune disease. Much like Chaplin, Moses made me feel warm and fuzzy, filled with joy, at times when it seemed otherwise impossible. After especially tough days, I would get home and lay on my stomach on the linoleum kitchen floor. Moses would pad on over and crawl onto my back, massaging it with his little paws, before settling down between my shoulder blades, one paw on each shoulder, and his little head resting on mine. And then he'd sigh, and it was like every pain in the world just escaped me with that little pug sigh. I chose to get his paw print on my shoulder to commemorate the feeling of great relief he brought me during stressful times.